Introduction
Every year we come across numerous people that have been scammed when trying to rent a cottage. It's a horrible feeling, pulling up to the property you spent thousands of dollars on, only to find out that there is a person living there, its a vacant lot, or the place looks totally different from the pictures.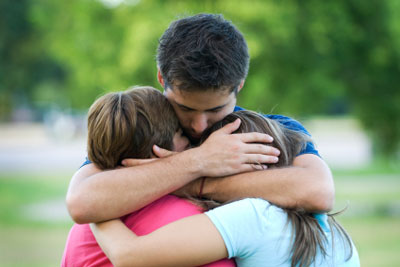 When you try to call the owner, nothing but silence.

If you have ever booked a vacation rental, you have probably asked yourself "How safe is this transaction I am about to make".

Vacation rental scams hit Canadians for a better part of 69 Million Dollars last year. Keep this in mind when you are about to rent your next property. What do you do to protect yourself?
In todays day and age it has become harder and harder to know who you can trust, and a lot easier for shady people to hide in the shadows, hit their targets wallet, disappear and move on to the next victim.

Our Top 10 Rental Tips
1. Only book from licensed owners.

Did you know that it is against the law to rent a vacation home in Wasaga Beach on a short term basis (under 30 days), unless the owner of the property has a license? Ask the owner if they are licensed by the Town of Wasaga Beach. Don't stop there. Scam artists love to lie. You can contact our local bylaw department, and they will let you know right away if you are unsure. Booking with an owner who is not licensed, will leave you wide open to being scammed.

2. Check Reviews

Tripadvisor, Google, Yelp and other Major websites make use of guest reviews to let you know what you are walking into. Always do your research. Don't always trust hand written reviews shown on websites that have no real names or faces behind them. It's very easy for someone to type "This cottage was amazing - Ben" "Thank you so much for the amazing rental" - Ashley. Only trust reviews from creditable sources.

3. Obtain as much Contact Information as you can.

Many scams can be avoided by simply talking on the phone. Scam artists love to hide behind their computers. If you can call and speak to a real person each time, you are far less likely to be duped as most scam artists love to hide behind a computer screen in the shadows. Make sure to get a full name, phone numbers, email address, and location of the rental.

4. Avoid renting from people with free email accounts.

Most scams occur when communicating over email, and the account is free. Its very easy for scam artists to dump an email account once its used, and create a free one again. Be very careful when communicating with people with accounts from @hotmail, @gmail, @yahoo and other popular free services.

5. Use Credit Card - Avoid E-Transfers and Direct Deposits.

Credit card is a very safe method of payment. Your credit card company will often protect you against any purchases that are fraudulent and it is very hard for scam artists to continue to operate when they accept credit card for payments as it can be very easily traced. E Transfers through online banking are very convenient, and although they are a popular method of payment even for us here at Beach1.com, they are virutally untraceable by law enforcement and banks. Bank to Bank Transfers are also not a great idea unless you know for sure the person you are booking from is trustworthy.

6. Ask to see the property in person.

It may be difficult, especially if you are travelling from out of town, but asking to see the property in person is another way to reduce your chances of being scammed. Many scam artists will use excuses or completely avoid talking to you anymore if you request to see the property. Even asking the question can tell you a lot.

7. Too good to be True

Ever find a rental property where the price is just too good to pass up? Scam artists prey on desperation and there is no better way to spark this feeling inside of you, when you see a gorgeous spot for CHEAP and you HAVE to have it.

8. Avoid Slimy Sales Tactics

One of the most lame sales tactics used by scammers is "If you don't book now, it will get taken by someone else". Of course it will. If their property will get rented by someone else, then why are they so worried and committed to renting it you? When the owner seems desperate, it's generally not a good sign.

9. Get confirmations, receipts, and rental agreements.

Anyone licensed to rent their property to you in Wasaga Beach, should absolutely have a Rental Agreement, with all their company information on it. They should send you a receipt, as well as a confirmation email with all the details of your transaction. Not doing so, means you are not renting from a professional, and you leave your self open to being disapointed.

10. Quality, up to date photos.

The most annoying part of choosing a quality rental, is looking at old, out-dated, small, pixelated photos. Yuck! A proper rental will have recent pictures, and in some cases very nice videos of their properties. If the website, photos, and contact information is out dated, you can only imagine what the property will look like when you arrive.

11. Talk with the owners.

You are about to spend a lot of money with the person on the other line, and the least they can do is spend some time to talk to you. Get to know a bit about them, their business, their property and ask a lot of questions. The best line of defense is your gut. Trust it. More often than not, you'll be glad you did.
Here at Beach1.com, we will do everything we can to help you find a safe rental even if you don't choose us, because we have seen first hand how scam artists can shatter families vacations. If you have questions about a rental in Wasaga Beach, we are just a phone call away to making sure the Vacation Rental you do end up choosing, is a legal one.
For more information, do not hesitate to Contact us.